SALISBURY MARYLAND INVESTMENT PROPERTY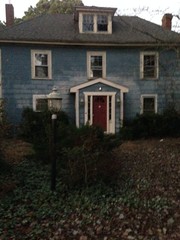 Location:
Salisbury, MD
Can you smell the INVESTMENT opportunity written all over this house? This Salisbury home is vacant & in a great location - just minutes from the by-pass, restaurants and shopping (and it's just 30 minutes to the beach in Ocean City. The house needs about $60k in work but, the ARV is about $218k and your profit margin is $50k - $70k. This is a 2016 sqft house with a fireplace, sitting back on a tree lined street, on an acre of land. Asking $90k. Call 443-484-8447 to buy - https://www.bigandsmallproperties.com/!

Big and Small Properties, LLC is a Maryland based Real Estate Investment Company. We specialize in wholesaling, flipping, renting, and lease optioning real estate properties. We buy houses for cash creating a quick turn around. We also partner with other investors to buy distressed, as-is single-family homes, large and small multifamily properties, commercial properties and mobile homes.

Old Ocean City Road
Salisbury, MD 21804
View Map
Parking Spaces:
Off street
Agent Name:
Mary R. Johnson
Price: $90,000
Bedrooms: 3
Bathrooms: 2
Square Feet: 2,016